It's a Wrap! PN's Top TV Series Finales of 2022!
Such as ye Olde saying goes, "All good things must come to an end" and when it comes to television series, 2020 was the year that many shows have reached their final seasons. In this list, I am referring to popular shows that despite being canceled, their endings provided adequate closure as opposed to being unceremoniously axed, leaving their plotlines in limbo. And here we go!
Dexter New Blood
Yeah, we know how the original series based on the vigilante had a very disappointing ending, that left many fans upset, but in the case of, be careful what you wish for, the Revival series of 2021, "New Blood" has Dexter Morgan under a new "guise" kill those who hurt or exploit others, as old habits die hard. During the unexpected final episode, Dexter's past has caught up to him, as his identity has been discovered by his love interest who happens to be a cop, on the lam, once again, Dexter is confronted by his son and dies via patricide. Another bummer of an ending, but much better than the first.
Ray Donovan The Movie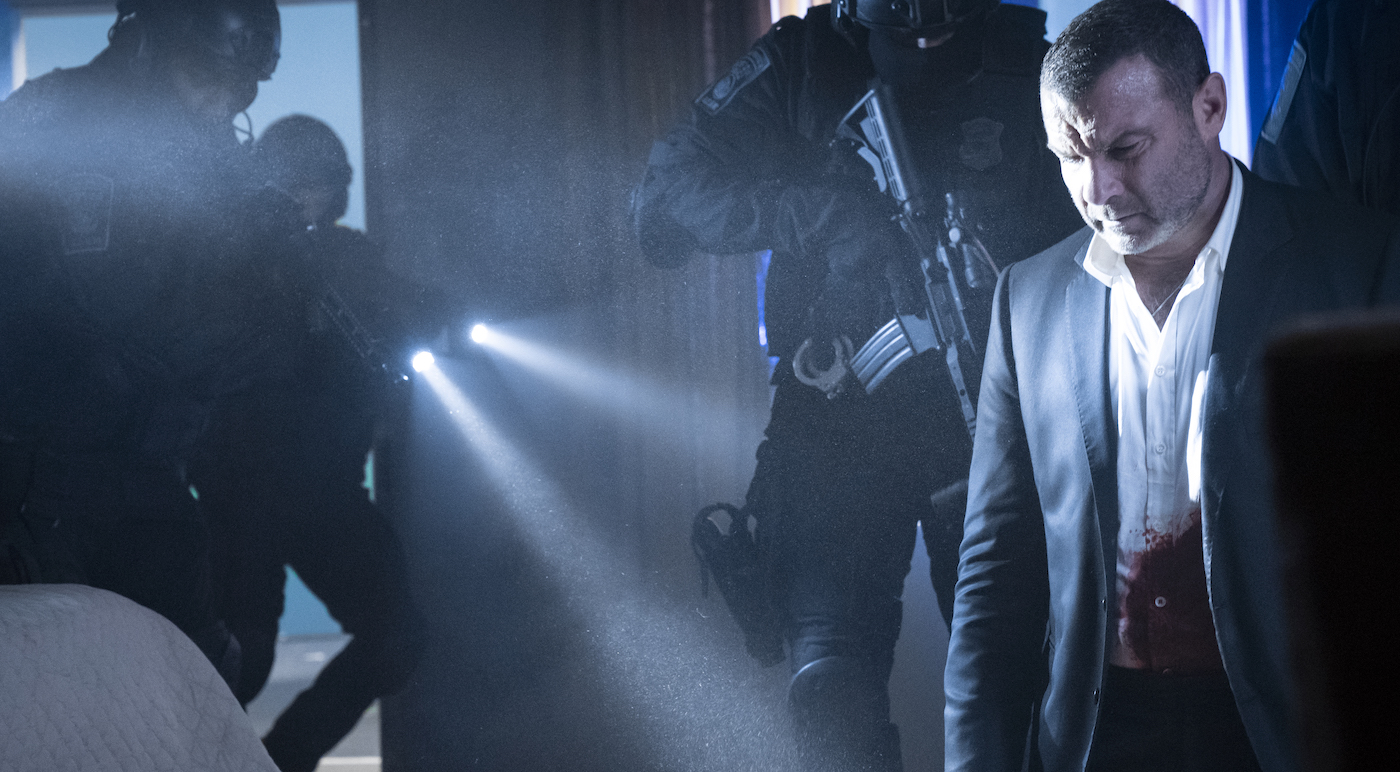 Ray Donovan, another long running Showtime series, has called it quits this year but with a full-length feature that closes the open plot threads from the last season, (January 2020) which in my opinion, would have been satisfactory if left as is, with the notorious fixer coming to terms with his personal demons. Season 8 was supposed to have been the final season, but due to the merger between Showtime, CBS and Viacom who owns Paramount, Ray Donavan was shitcanned. Due to the huge fanbase outcry, series Showrunner David Hollander, combined what ideas he intended for the final season and instead, crammed them in a 2-hour television film that serves as a follow with Ray (Liev Schreiber) is determined to find and stop his fugitive father Mickey, before he can cause any more damage to his family.
After being shot by an acquaintance who blamed him for her father's murder, Ray is found in a Hotel which leads him to Mick, and just when the two were finally settling their differences, leading to a father son bond, in comes Bridgett, Ray's daughter to shoots Micky right in the head, after realizing that he was responsible for the Donovan's' downward spiral of dysfunction, suffering and pain, including the death of her Boyfriend, Smitty.
To spare Bridgett from prosecution, Ray takes it upon himself to take the blame for his father's murder and taken into an ambulance following police custody. It was an unexpected ending yet very cathartic and is up there with previous finales of antiheroes like Walter White, Tony Soprano, Nucky Thompson, and Vic Mackey.
American Gigolo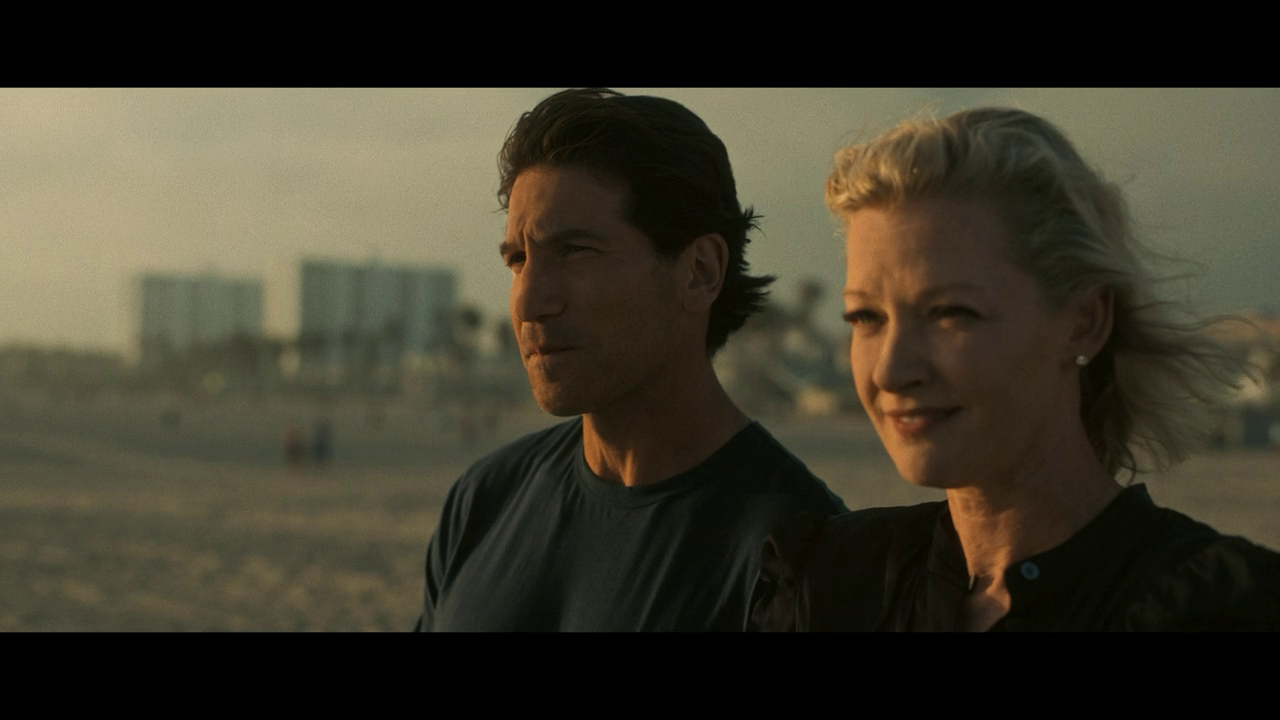 Showtime continues to "clean house" with another one of their entries on the chopping block, as the televised American Gigolo remake, has met its untimely demise due to behind-the-scenes drama and allegations.
After being exonerated for a murder, he did not commit, Ex Gigolo Julian Kaye (John Bernthal) is enthralled in a suspense filled web, when picking up the pieces of the years he lost while in prison, which has him searching for the ones who may have framed him, while seeking reconciliation with a lost love. The final episode, failed to tie up any loose ends since the show was originally planned as an ongoing series. After his son Colin, returns to Michelle, who is the mother, Kaye is left watching Michelle, her husband, and Colin move on as this happy family. Regardless of her affections for Julian, she is not going to give up the lavish lifestyle that her husband provides for Michelle and her son. Meanwhile, Isabelle who was trying to stop Julian's departure from his old lifestyle, seems likely to have set him up for murder, with infatuation as her primary motivation.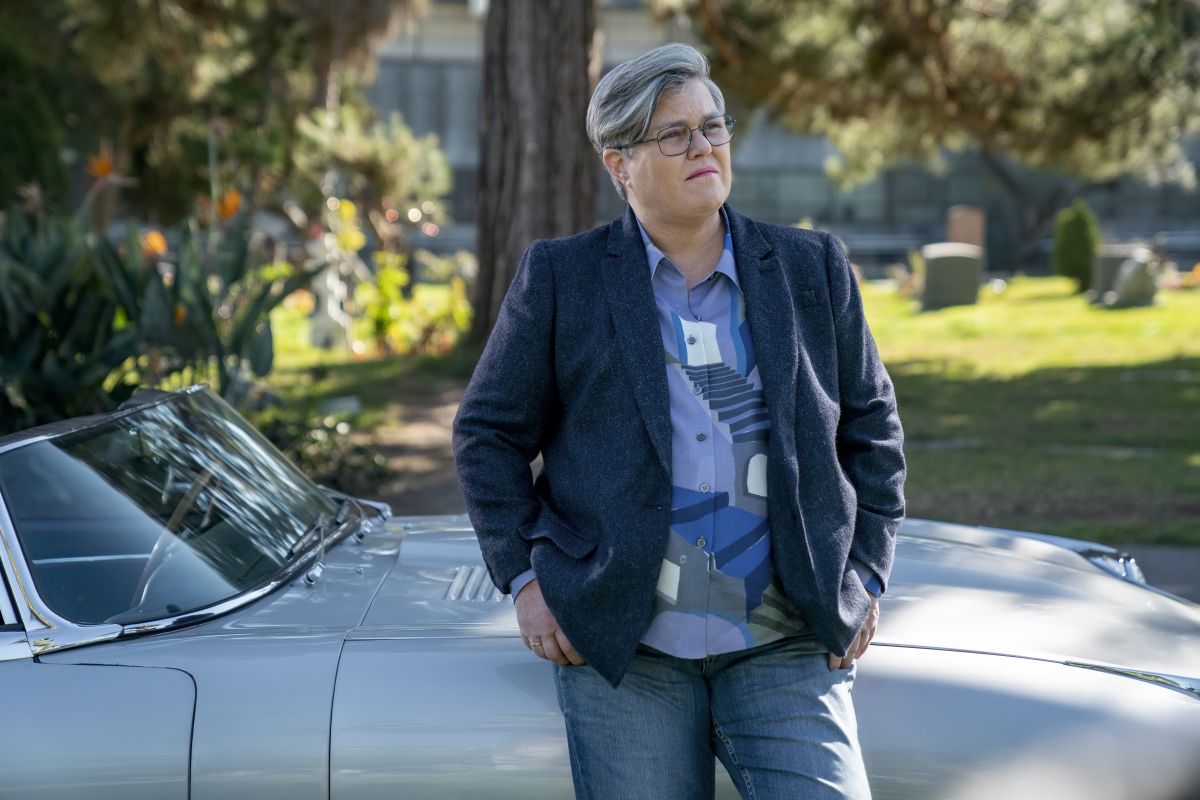 Unfortunately, we'll never get around to the big revelation and Detective Sunday played brilliantly by Rosie O'Donnell, who was investigating the murder that led Kaye to incarnation, is last seen reuniting with her former girlfriend. This demonstrated that the series' storyline had reached its conclusion with Julian dissatisfied with his livelihood as a dishwasher in a restaurant, he goes back to the carefree sex and "glamor" of the gigolo business that gave him a very comfortable lifestyle. Hey, sometimes you gotta do what it do. 😉 Despite the sloppy story and lack of closure, the finale was cathartic enough, I guess.
Ozark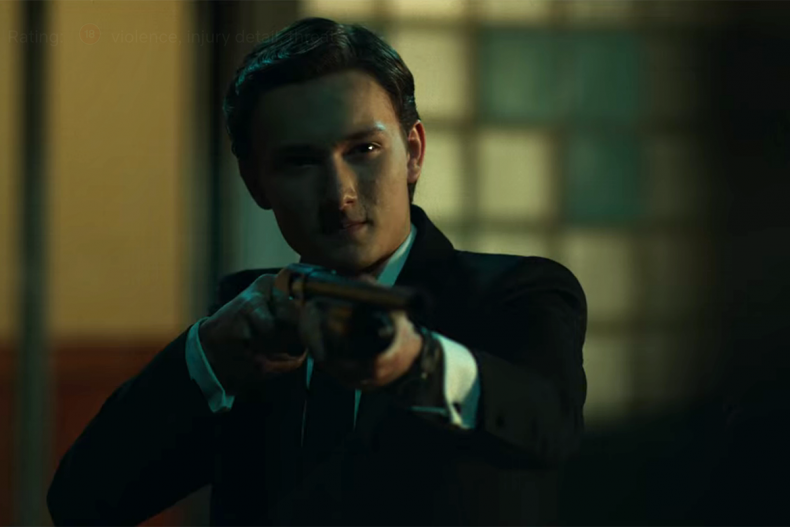 The long-awaited finale of Netflix's popular crime drama has finally reached its inevitable conclusion and it's a shocker! Well, shockingly surprising as The Byrds make their final bid for freedom, as in free from prosecution from the FBI or being under the thumb of the Mexican cartel. Marty (Jason Bateman) not only manages to force Ruth Langmore into releasing his son Jonah from Wendy's vindictive father but persuades Camilla who is the sister of Cartel boss Navarro into taking her brother out, making her the new boss. However, there is one caveat, Camilla demands to know who murdered her sociopath son, Javier. Apparently, it was Ruth who killed him for retaliation of murdering her cousin Wyatt. After being threatened by Camila, Claire gives in and gives up Ruth. Camilla tracks Langmore's whereabouts and kills Ruth point blank, but not before our tragic antiheroine taunts her killer.
"Your son was a murdering bitch, and now I know where he got it from!"
This scene was the most disappointing from Ozark's finale. Ruth was finally free from her trailer trash surroundings and all the bad memories that came with it, only to die there, in cold blood. What's equally fucked up, is how Marty responds to Wendy's concern for Ruth knowing that should they warn her, Camilla will kill all the Byrds.
What if this is too much to bear?" Wendy asks Marty only for him to unflinchingly respond, "It won't be," as if Ruth meant nothing to him as was just a means to an end. The same Ruth that saved Marty by killing her uncle, and this is the thanks she gets? At least Wendy, had more compassion and this was the woman who offed her own brother! While I get that it's either "her or us" sentiment, this seemed out of character for the notorious Money laundered. It only made me wished that the car accident showed at the beginning of this episode was the finite conclusion of Marty's fate, but instead, we are witnessed to a not so ambiguous ending with Jonah pointing a shotgun towards the annoying Private Investigator Mel, who thinks he has the jump on the Byrds for Ben's "disappearance. " And you thought the Sopranos' finale was a mindfuck.
Dead to Me 2022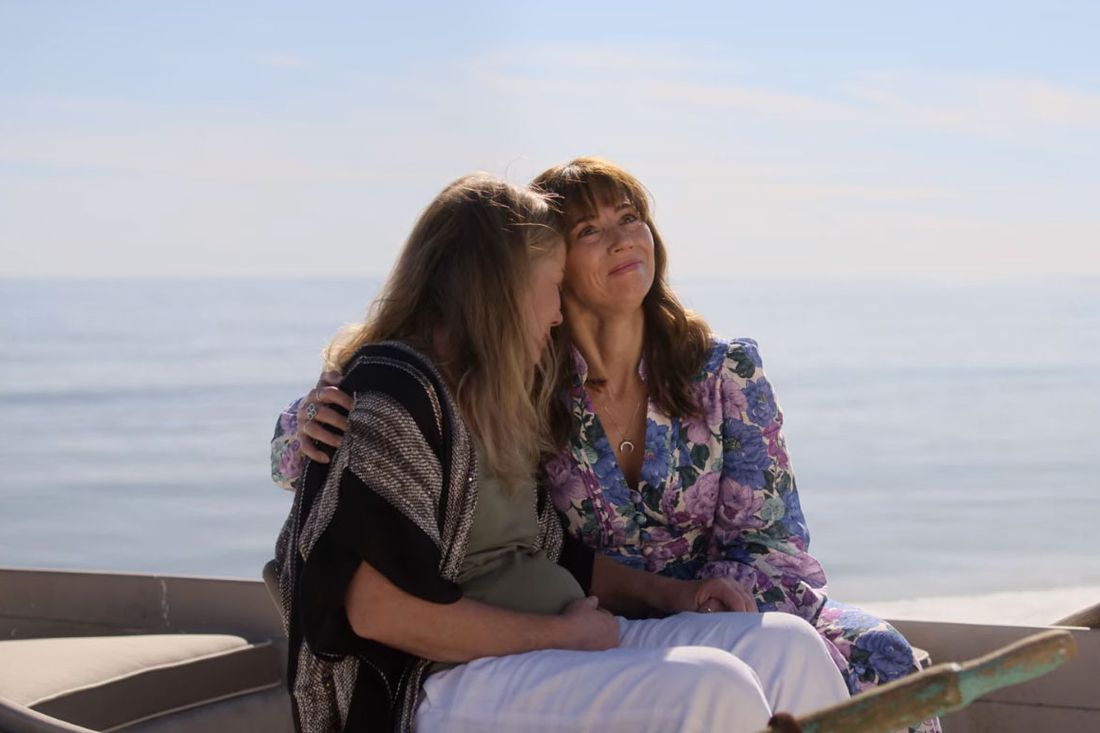 While not as dark as Ozark, Dead to Me bears some familiarity when it comes to black humor, however, the Christina Applegate led series took a very sobering turn when Judy Hale (Linda Cardellini) gets a shocking Cervical cancer diagnosis which has a dismal outlook, being that she's at Stage 4. The third and final season placed more emphasis on Judy's traumatic journey as she spends months going through Chemotherapy and making brave decisions of how she prefers to leave with dignity. Judy and Jenn flee to Mexico for one last vacation, although running interference with the Greek Mafia. While Jen wants to leave Mexico, Judy still suffering from cancer, decides to stay as it's her "permanent vacation. " With tears streaming down her face, Judy tells Jen, I've had the best time with you," Jen feeling very emotional as well says, "Me too." While watching reruns of "The Fact of Life".
Soon after, Jen awakens to find Steve's boat on the water from the beach, with Judy's footprints in the sand presuming that her bestie took off on the boat and died from her complications, on the sea. There was a gut punch scene for those of you who invested in the entire series throughout the years, where the two are seen talking during the drive back to laguna Beach, the in a second, it was Jen talking to a stray cat who is sitting where Judy was "supposed" to be. The finale wraps up as much loose ends as possible, while providing a redemption arc for supporting characters. Dead to Me, had one of the more impactful series finales I can recall, and I can't think of a more feasible way to close out.
The Walking Dead 2022
AMC's critical darling The Walking Dead has finally shuffled off its Mortal coil, but not before greenlighting two spinoffs in the appropriately titled, ""Rest in Peace" our heroes are seen saving what's left of Commonwealth, in an all-out assault against hordes of Walkers with Metal band Living Colour's "Cult of Personality " playing as a needledrop? As expected, there must be at least one major casualty and that honor, goes to Rosita, who gets infected and gives a sad goodbye to loved ones before giving up the ghost. There were a few (expected) cameos during the final moments of "Rest in Peace", that again, hints at more from the TWD Universe. Talk about beating a dead horse. The finale was so-so as in anticlimactic, but I'm glad it finally provided some closure like other great shows of old, The Wire, The Shield, Sopranos, Breaking Bad, etc.
So that's it for 2022. Not sure which popular series will get the chopping block next year, but if so, you know I'll cover it! Happy 2023!
Honorable mentions from last year.
Mr. In-between 2021
Hanna 2021