Horroween: "Vampires, Cenobites, and a Werewolf by Night, oh my!"
It seems that October 7th 2022 will be remembered for having three highly anticipated horror themed programs released and I present, not one, but three reviews to kick off this "most wonderful time of the year!"
Werewolf by Night (Disney Plus)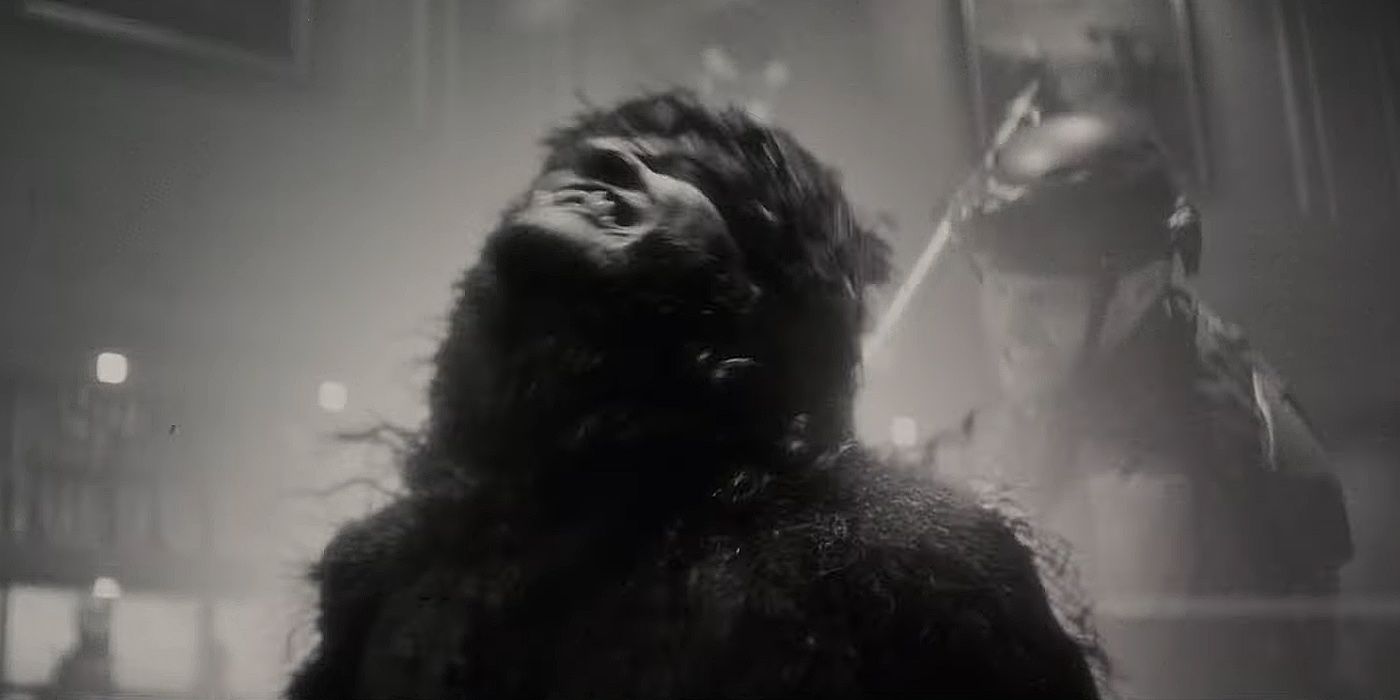 This Marvel One-shot special serves as Composer Michael Giacchino 's Directorial debut featuring actor Gael García Bernal as Jack Russell, the titular character who enters a game alongside other monster hunters, where the one who slays the selected prey, is worthy of owning the Bloodstone that has been passed down from previous generations of hunters. After the first 15 minutes, this episode gains its legs, and we know Russell's true motive for joining the hunt.
Werewolf by Night was a great surprise thanks to Giacchino's cinematography, soundtrack, amazing color palettes, and its respectful homage paid towards the classic Universal Monsters franchise! That said, the scenes that had me smiling, was the MCU debut of Man-Thing, one of Marvel's signature Monsters. For what few minutes he had on screen, Man-Thing aka "Ted" was the breakout of this special, crushing the disappointing 2005 film, and no doubt Feige and Disney, will usher more projects from the Midnight Sons slash Marvel Monsters intellectual properties starting with the Blade reboot, and possibly Ghost Rider, Jericho Drumm and Simon Garth (Tales of the Zombie). I can only hope.
Hellraiser (HULU)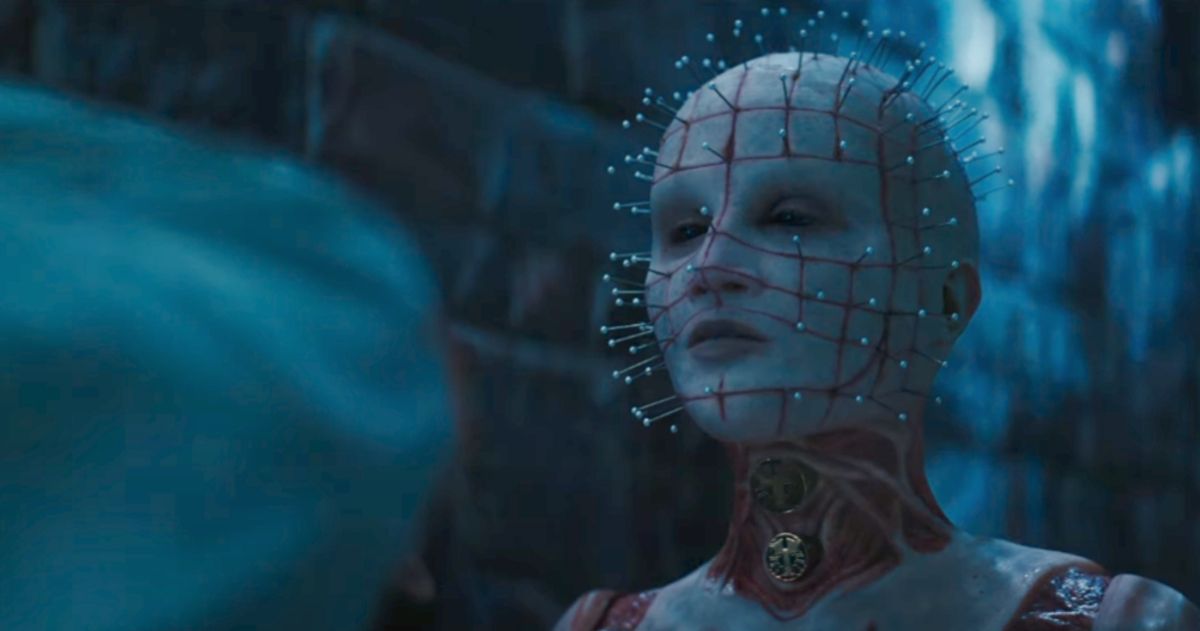 In this reimagining of Clive Barker's iconic 80's franchise, this version of Hellraiser, not only deviates from the original premise, but this time, we have a female Pinhead! While I appreciate Jamie Clayton's portrayal of the signature Cenobite, (who is referred to as, "the Priest.") the writing and pacing is off kilter at times and most of the central cast were lacking in persona, ergo being nothing more than Cenobite fodder. It all begins with Riley, a recovering addict who is lured by her boyfriend Trevor to break into the mansion of an eccentric millionaire, and steals its prize possession, a "box." Despite its original approach from a 35-year classic, this reboot is more of a self-contained environment as in a "Haunted House" thriller as most of the tense moments fall within Voight's mansion, that's retrofitted as an interior puzzle box aka Lamnent Configuration. The Cenobites' designs are more "fleshed out" pardon the pun, than the original black clad look that was inspired by the BDSM subculture giving them a more updated aesthetic akin to the franchise's body horror elements. I thought there were a few impressive visuals especially whenever the Cenobites were involved, and as fan service, we get to hear some cues that harken back to Christopher Young's impeccable score. Hellraiser was a noble effort and while it easily tops the sequels after Hell on Earth, for its self-contained atmospheric horror, I can't say whether, this reboot was "all that" especially in comparison to the original trilogy. Was it the movie that fans needed or deserved? "What's your pleasure sir or madam?"
Let the Right One In. (Showtime)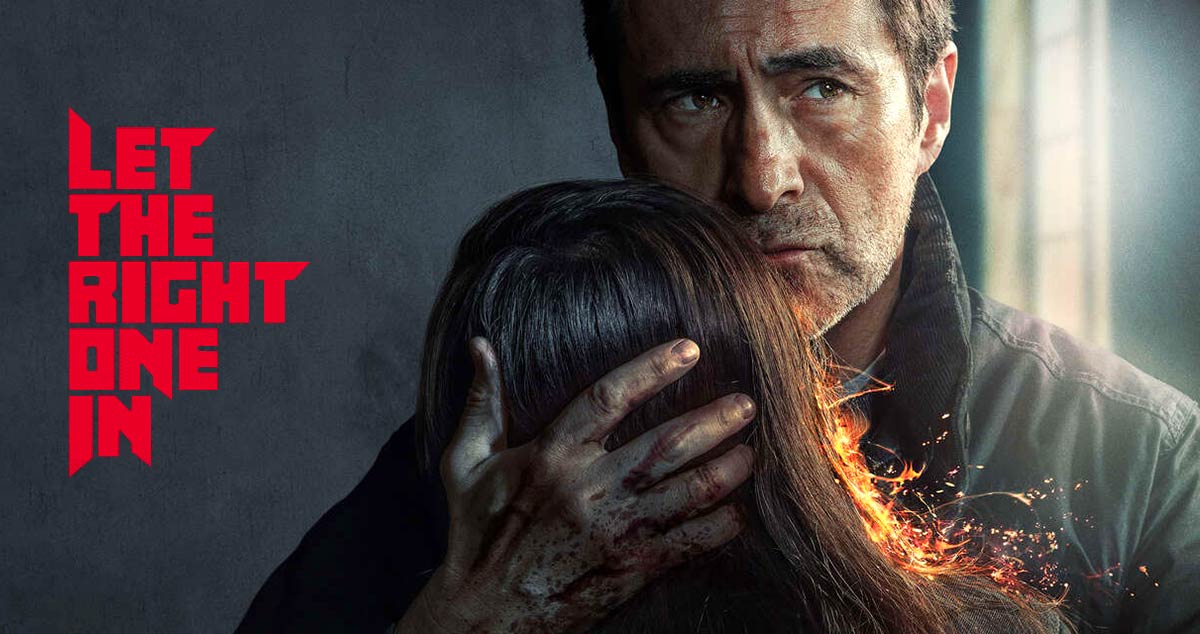 In keeping the tradition of constant remakes, it seems as if we have yet another entry. This time, its courtesy of Showtime who recently aired the American Gigolo reboot.
Based on the 2007 Swedish vampire cult film, this 2nd American adaptation is set in NYC where a young kid Isaiah, has a new neighbor or shall I say, neighbors. Mark and his daughter, "Ellie" who has an insatiable appetite for blood. Part of the plot revolves around a series of gruesome murders, who Detective Naomi Cole, Isaiah's mother, is in the middle of investigating. Could it be another vampire, or something much worse?
Madison Taylor Baez as Eleanor Kane is a breakout actress who easily gravitates to her role as the cursed pre-teen trying to have a normal life despite her hunger pangs. Speaking of "gravitate " there are some movies or TV shows that I can lose interest during the first 10 minutes, but this reimagining had me glued instantly, but then again, I liked the original adaptation and the American film starring queen of Reboots, Chloë Grace Moretz With solid performances, intertwining story arcs and impressive special effects, Let The Right One In, looks like another strong contender from the network that gave us Dexter New Blood and Yellowjackets! More Horror Films, Games and Television reviews are coming soon!
In the meantime, check out these Tricks and Treats! 👻👻💀