Pop Topix' Weekly Wrap! (3/26/2021)
Last week was filled with "Cool News" (pardon the pun.) and in case you missed out or just didn't care for the recent headlines in popular culture, here's a recap of the biggest news for the weekly!
Falcon and the Winter Soldier is the most watched series on Disney +
Great news for Disney Plus, as their original series "The Falcon and The Winter Soldier" from Marvel Studios, is ranked as the most watched series premiere ever on Disney's streaming platform during its opening weekend, March 19, through March 22 – and not to mention, the most watched title overall for the same time period on a global scale beating out Wandavision and the season two premiere of "The Mandalorian" from Lucasfilm as the three most-watched Disney+ Original series opening weekends to-date.
"The Falcon and The Winter Soldier" stars Anthony Mackie as Sam Wilson/The Falcon and Mark Hamill lookalike Sebastian Stan as James Bucky Barnes/ The Winter Soldier who "reassembled" together during the final moments of "Avengers: Endgame," and before that, teamed up against Spider-Man during Captain America Civil War. The six-episode series touted as a Buddy action comedy has its share of shadowy moments, especially when it comes to Bucky's horrid past as an assassin of terrorist organization Hydra.
Falcon and the Snowman.....er, "Winter Soldier" also stars Daniel Brühl as Zemo, Emily VanCamp as Sharon Carter, and Wyatt Russell as John Walker. (The latter is son of Disney darling turned 80's cinema badass Snake Plissken himself, Kurt Russell!
A new Resident Evil reboot "Welcome to Raccoon City" is scheduled for release this September!
In "say it ain't so" news, IGN has confirmed that a new reboot of the popular Survival Horror franchise, Resident Evil has been officially announced and titled: "Welcome to Raccoon City "!
After a slogging through fifteen years of those horrible Paul WS Anderson adaptations, of the venerable Resident Evil series, good news has arrived! A more faithful reboot of the franchise is in the works and will be released and titled as "Welcome to Raccoon City!" according to Director Johannes Roberts, the movie's premise is an adaptation of the first two Resident Evil games and will include main characters from both titles including Chris and Claire Redfield, Jill Valentine, and Leon S. Kennedy. Set in the year 1998, Resident Evil: Welcome to Raccoon City will tell the events of the city under siege from infected zombies. Both the mansion from Resident Evil 1 and the city itself and police station from Resident Evil 2 will be present in the movie.And what is even more interesting, is that this reboot will be inspired by the films of the Horror Master himself, John Carpenter!
"I'm a huge John Carpenter fan and I really took to that. The way he tells these claustrophobic siege movies, and I took movies like Assault on Precinct 13 and The Fog and these disparate group of characters coming together under siege, and I took that as my filmic inspiration."
Already, this sounds promising especially when it will deviate from the Paul WS Anderson films.
"Welcome to Raccoon City" is scheduled for a September 2, release in theaters just as long as that other "virus" won't impede on the release date. For a breif retrospective on Resident Evil's 25th, click
here
!
WB: No Snyderverse for you! According to Warner Bros. exec Ann Sarnoff , there are no plans to continue the SnyderVerse post Zack Snyder's Justice League!
Despite the long anticipated Justice League restoration being a major success for HBO MAX and with it, leaving a few loose ends, Sarnoff tells Variety that there no plans to continue with the SnyderVerse The Chief Executive Officer expressed how WB's satisfaction of Snyder completing his original vision for the Superhero epic. Therefore, Zack Snyder's Justice League itself is the bookend of the trilogy that Snyder started since Man of Steel. Sarnoff mentioned that the DCEU studio is now looking to the future and what's in store for upcoming films and television related projects.
"I appreciate that they love Zack's work and we are very thankful for his many contributions to DC. We're just so happy that he could bring his cut of the "Justice League" to life because that wasn't in the plan until about a year ago. With that comes the completion of his trilogy. We're very happy we've done this, but we're very excited about the plans we have for all the multi-dimensional DC characters that are being developed right now."
At least Zac went out with a bang and not a whimper. However, I would have easily traded Matt Reeves' Batman for the return of Batfleck as in an INJUSTICE movie!
SHADAME!! Dame Helen Mirren joins the SHAZAM sequel as the new villainess!
Dame Helen's first entry in a superhero franchise film will see her play as the villain Hespera - the daughter of Atlas, in the DC Comics sequel. It looks like Cate Blanchett (Thor Ragnarok) will not be the only British actress playing against a Superhero with the power of lightning! Now, its Dame Helen Mirren's turn at bat since the beautiful baby booming actress is set to appear in the DC Extended Universe film Shazam: Fury of the Gods, where she will be playing as a villain. So, I guess that's two firsts, a Superhero movie and a villainess. Hespera, who will (obviously) be based on ancient Greek mythological nymphs called the "Daughters of the Evening," who ruled over gardens and the sunset will possibly deem the titular Superhero played by Zach Levi, unworthy of having the powers of the six gods and so the battle begins. SHAZAM is was created by CC Beck for Fawcett Publications, a comic so popular, that it sold more books than Superman and infuriated National Publications (DC Comics) to the extent of filing a lawsuit accusing the rival comic company of infringement. DC won and ended up owning the character and his mythos. The live action film debuted in April 2019 to positive reviews thus warranting a sequel. You can watch SHAZAM via HBO MAX both are under the parent company of AT&T.
And in other "SHAZAM" news..
The name is Fate, Dr. Fate.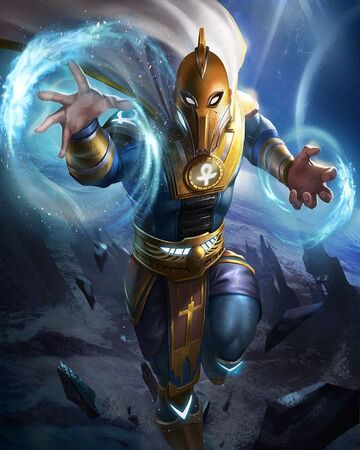 007 actor Pierce Brosnan is cast as Dr. Fate for the upcoming Black Adam movie!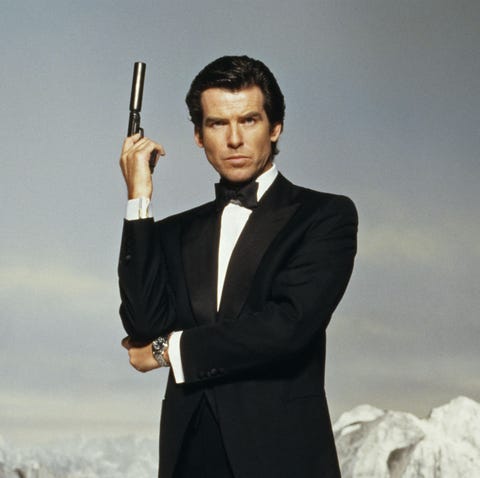 In what is seen as another as the first for a British thespian, Pierce Brosnan of the 90's James Bond films will "live another day" to play in a superhero movie as the supernatural Superhero Dr. Fate opposite Dwayne Johnson in Black Adam, based on the DC Comics villain, turned antihero with New Line (Also responsible for SHAZAM) will feature the big-screen debut of the JSA- Justice Society of America, which is of course DC's precursor to the Justice League featuring Aldis Hodge as Hawkman, Noah Centineo as Atom Smasher and Quintessa Swindell as Cyclone. Brosnan's Kent Nelson, aka Dr. Fate, is a son of an archaeologist who was taught sorcery and given the mystical Helmet of Fate. In layman's terms, He's DCs Doctor Strange, way before there was a Doctor Strange!
Did I say "strange"? Well, while staying on topic, after two years in hiatus, a new season of Stranger Things is in the works! Despite not having an appropriate release date, season 4 of Netflix's Sci-Fi hit, Stranger Things is making good progress through production, courtesy of new photos and updates.
Production started way back in March 2020, but as with everything else, the Covid 19 pandemic intervened. While many are hoping for a release date this year, nothing is certain unless we officially learn of its release, from the streaming network.
RIP George Seagal and Jessica Walter
March may not go out like a lamb as it has taken iconic figures like Marvin Hagler and as of last week, George Seagal and Jessica Walter. The former appeared in many Film and television roles throughout his career; Fun with Dick and Jane, Carbon Copy, and as of recent ABC's The Goldbergs, however, it was the 70s Rom Com, The Owl and the Pussycat that was my favorite. Seagal passed away due to complications following Heart surgery.
As for the latter, Jessica Walter was an actress who spanned a career throughout many decades, beginning with one of her most famous or rather infamous roles opposite Clint Eastwood in Play Misty for Me which was the first "Fatal Attraction" movie. She went on to star in the popular series Arrested Development and my favorite animated James Bond spoof Archer. Godspeed and Rest in Peace!
And in less sobering news. Well, that depends.
Video of the week. James Gunn's Suicide Squad!
Here it is! What you have all been waiting for! After Guardians of the Galaxy Director James Gunn was ousted from the "House of Mouse" for making insensitive tweets over 10 Years (?!?) discovered by a butthurt neo conservative pundit, DC immediately snatched Mr. Gunn for Suicide Squad 2, the follow up and semi reboot to 2016's disappointing Suicide Squad which was helmed by Screenwriter and Director David Ayer. (Dark Blue, Training Day, End of Watch.) That said, take a gander at what will arrive via theaters and HBO MAX this Summer! Hopefully it will fare better than what is seen on the trailer.
Anyways, gonna fly now! Have a great weekend!
Sources:Too many to list!