Marveless? The Marvels Review
Marvel Studios has found itself in a serious bind after their Phase Three send off, Avengers Endgame. Since then, the comic-based production juggernaut has tried and failed to recapture the magic, striking the iron while its hot, or just having that lightning in a bottle.
While Phase four introduced other characters and concepts based on the Marvel intellectual properties, they failed to garner enough acclaim compared to their previous slate. Even established heroes like Thor and Doctor Strange did not live up to fan expectations, especially regarding the former. So, after facing challenges like the Covid pandemic, competition from streaming and the previous strike, can Marvel Studios regain its grip within the motion picture industry? Judging by the reception from The Marvels, the answer is no! In the sequel to 2019's Captain Marvel, our Space hero is called upon to save the universe, but this time, she gets by with help from her friends-Kamala Khan and Monica Rambeau the other
OG Captain Marvel
y'know, the one who was actually a leader of the Avengers?!?
After the events from Captain Marvel, it seems that Danvers is solely responsible for the Kree society falling into disarray and that's where this sequels villain du jour Kree revolutionary Dar-Ben (Played by Tom Hiddleston's fiancé Zawe Ashton) seeks revenge by obtaining a special band (a callback to the comics' Nega wristbands) to set things right.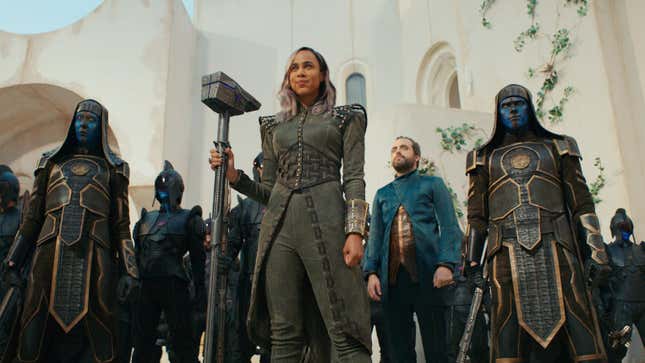 The bands serve as an anomaly and a MacGuffin which unites our three heroines together to offset Dar-Ben's impending threat. While I'm all in for a good female led ensemble Superhero team up, The Marvels unfortunately, wasn't it. The pacing is dull as is the generic script. Yes, you have a great story arc involving the ramifications from Danver's past actions but there wasn't enough emotional weight, we didn't experience the pain and suffering on Hala through Dar-Ben's eyes to justify her actions. Just a CGI shot of a darkened cityscape, and that's all she wrote.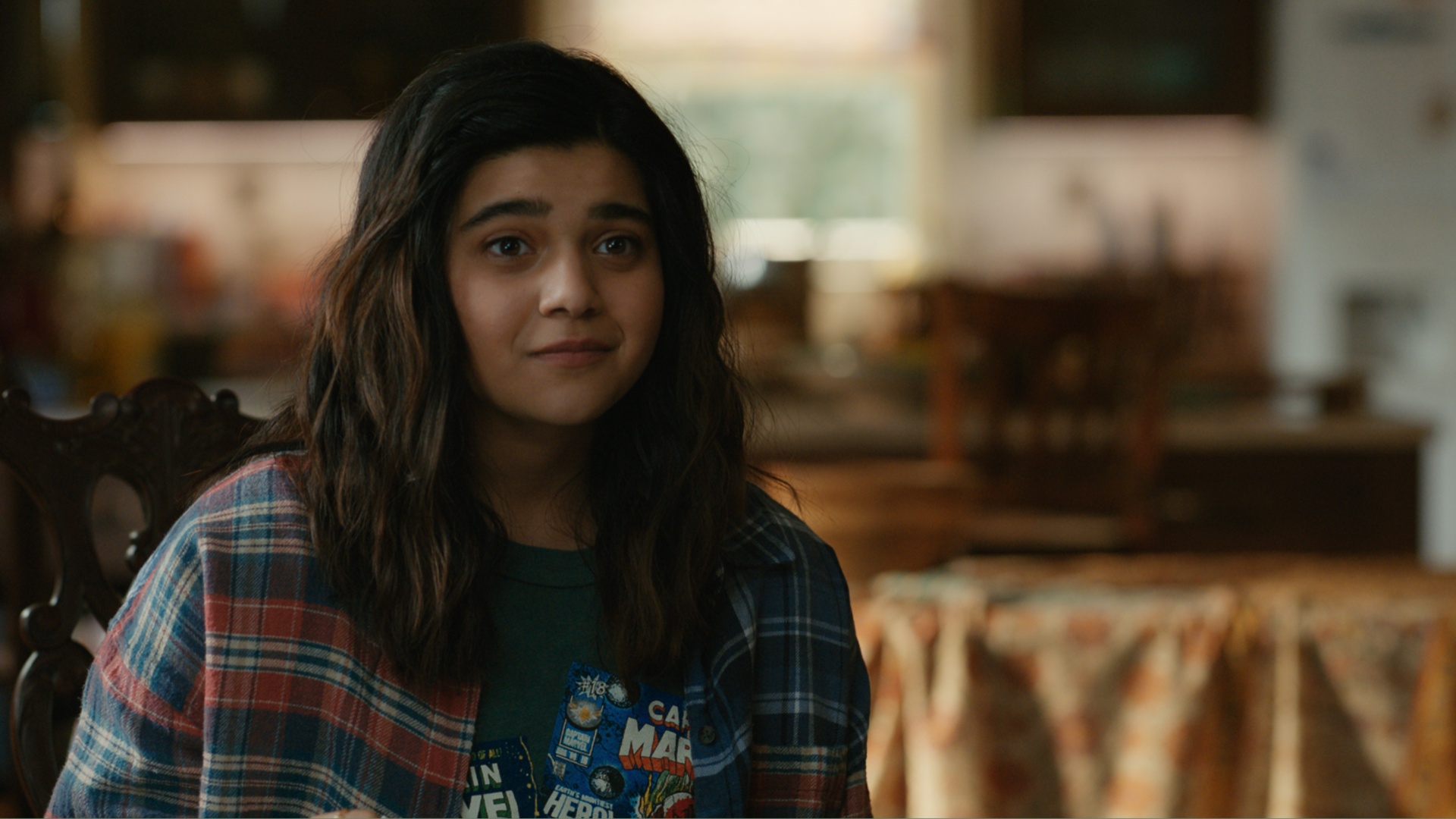 Iman Vellani was the standout here despite me not investing time into her Ms. Marvel series, where Teyonah Parris' Monica Rambeau was underused. Sure, there were a few moments of shine especially during the third act, but unfortunately, the long awaited reunion between her and "Auntie Carol" felt a bit squandered. But I admired how Kamala became disillusioned after realizing how fallible her Idol, Carol is during the 2nd act. In my opinion, Khan's family was out of place and was unnecessary for this sequel, unlike DC's Blue Beetle to which the family dynamic worked good enough.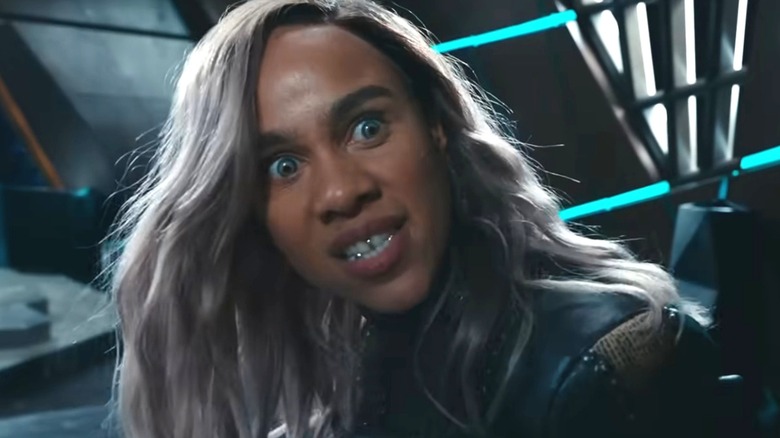 Dar-Ben as the major villain lacks the devilish charisma of Loki, the nihilism of Thanos, the wickedness of Hela, the conviction and swagger of Eric Kilmonger, or the stoic constitution of Ronan the Accuser, but at least she wields a hammer just like the Guardians of the Galaxy nemesis, but I digress. I won't delve much into spoiler territory but if there are a few things that annoyed me was, that "Memories' needledrops which includes a scene with Flarkens that was a lame in-joke to
"Cats."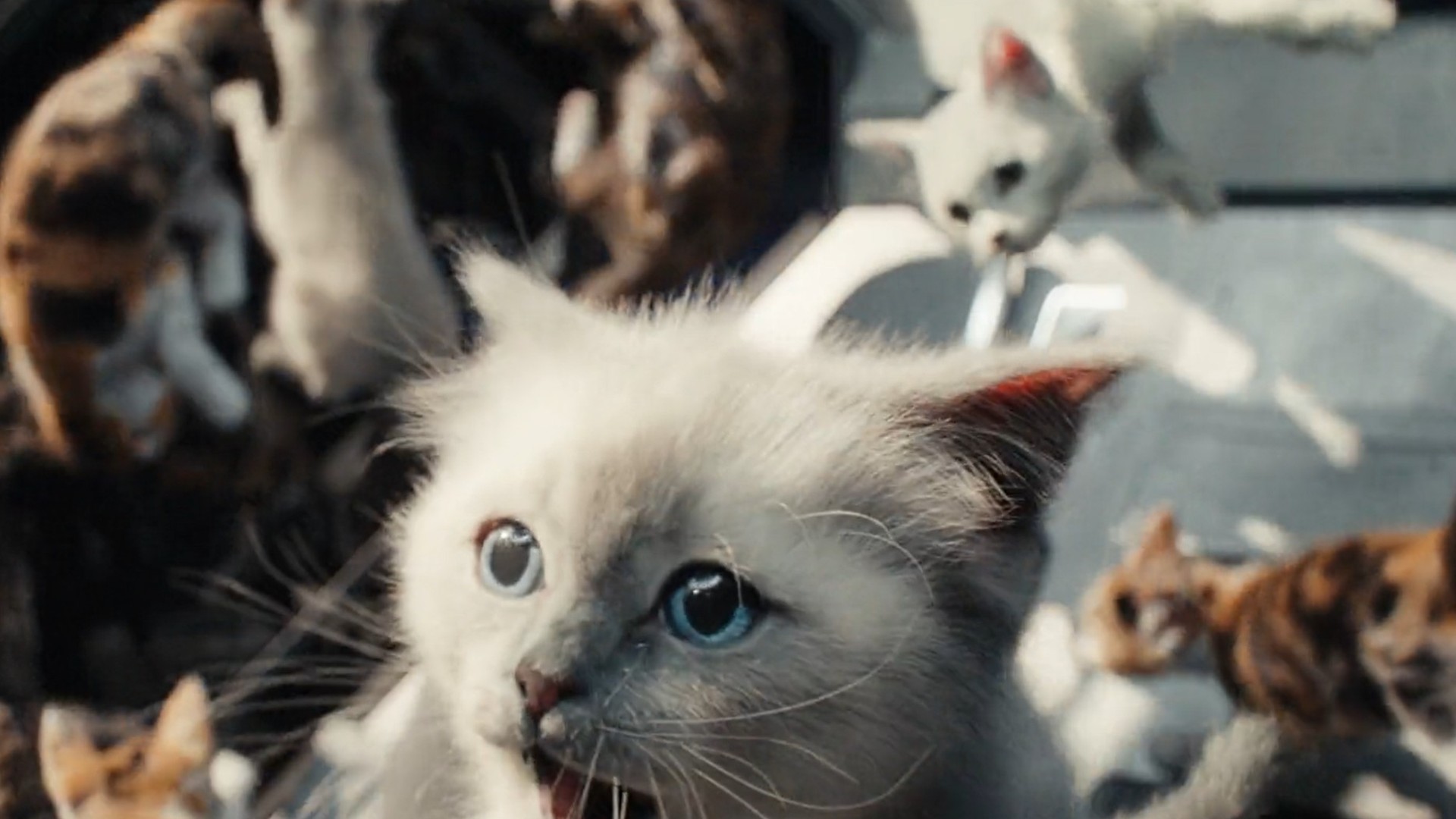 And then there's the Singing planet or as I may call it, "Planet Bollywood." It's shit like this; is why we can't have cool things and why Marvel and Disney are sinking further while trying to crawl out from its quagmire of obscurity. The Marvels debuted as the worst opening for a MCU film, even lower than both Thor Love and Thunder and Ant-Man Quantumania which were also considered critical flops.
Sure, you'll have a few dweebs that are quick to say "Get woke, go broke" but that's not the case here, nor should it ever be since Women and other ethnicities enjoy Superhero films like everyone else so what's the harm of seeing representation within the genre? There's a big difference between celebrating diversity and pandering.Marvel Studios, often goes about it, the wrong way. After a rehashed trope near the end of the movie, we are treated to a couple of surprising mid credit scenes alluding to perhaps better things to come. When enduring a string of flops, it's now imperative that the MCU get a hard reset with more creative talent and supervision, that can contribute to a potential "better universe."