This Week in Pop Topix 12/9/2022
I don't often do Weekly Wrap ups, but in this case, which was a busy week for news, I thought I'd take a stab at the biggest news ending on December 9th, 2022! Well, at least in my opinion anyways, starting with this big announcement!
Holy "Shake up, Batman!" DCEU Cancels, Wonder Woman Sequel, and other film prospects!
In a shocking turn of events according to The Hollywood Reporter, Warner Bros' DC division under the supervision of James Gunn, and Peter Safran has reportedly canceled plans for another Wonder Woman sequel. According to THR, Wonder Woman Screenwriter and Director, Patty Jenkins had recently submitted her story treatment, afterwards, Gunn and Safran, along with Warner Bros. Pictures head honchos Michael De Luca and Pamela Abdy, informed her that the project did not fit in within the new vision of the DCEU. Jenkins refused to comply and walked off the project. But that's not all, it seems that plans for a Black Adam and most surprising, a Man of Steel sequel has been placed on indefinite hold.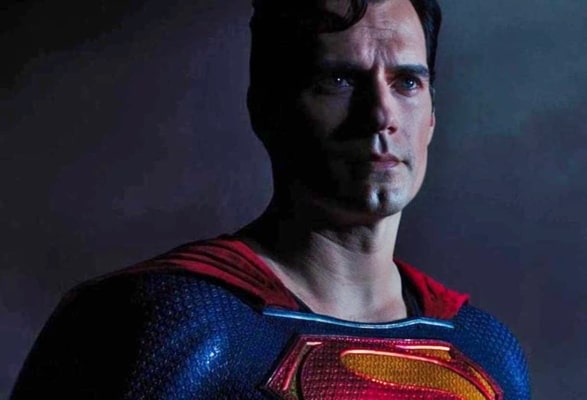 This is a sign that the Snyderverse, has reached its end with the Jason Momoa led Aquaman, being the last. Then there's the Flash which has been flocked by controversy due to Ezra Miller's previous actions, the movie is slated for June 16 which includes a few anticipated cameos from Henry Cavill as Superman, including the original Batman, Michael Keaton. Now back to Momoa, there are rumors that he made trade in his "fins" for a cigar, as in the crass intergalactic bounty hunter character Lobo. Hmm, that works for me.
Jennifer Lawrence "Claims" to be the first Female Action Lead?!? WTF!
In an interview with Viola Davis, for Variety, Hunger Games actress Jennifer Lawrence mused on the state of past action movies with a female led protagonist.
"I remember when I was doing 'Hunger Games,' nobody had ever put a woman in the lead of an action movie because it wouldn't work -- because we were told girls and boys can both identify with a male lead, but boys cannot identify with a female lead,"
Afterwards, Lawrence went on by stating how she was "so happy every single time" she sees a movie that proves women can indeed occupy those roles in movies.
As predicted, the backlash from JLaw's hubris was swift and painful from social media who pointed out that actresses like Sigourney Weaver, Linda Hamilton, Milla Jovovich and especially Pam Grier who I touted as THE first Female Action star, easily predates Lawrence's Hunger Games, which the film series itself was a rip-off of 2000's Battle Royale.I can't wait for Ms. Lawrence to say that she was also the first Final Girl in Horror films, or that she was the first actress to play a Superhero. Yeah.
Lame Game Awards
Okay, it wasn't so much about the showcased games, trailers and award show by Geoff Keigley who take themselves too seriously like the fucking Oscar's, 🙄 but during the nominated Game of the Year, Ellen Ring, some kid came up on stage while the awards were being presented to Elden Ring's developers, FROM Software, and made a nonsensical speech thanking former President Bill Clinton?? Geoff was not happy, and the Gen Z troll was immediately arrested, as he should be. But then again, nothing happened to Will Smith after he bitch slapped Comedian Chris Rock during the 2022 Academy Awards ceremony.
That said, the 2022 Game Awards which was full of ads and trailers of games that won't come out years from now, is a joke. And the joke itself was on them. Anyways, I'm looking forward to playing From Software's Armored Core VI: Fires of Rubicon.
Shudder Shutdown?
While the Holiday season is supposed to fill everyone with joy and warm fuzzy feelings, tis the season for extramarital affairs, depression, suicide, and now Mega corporations, like Twitter, Amazon, etc. giving mass layoffs to protect their loss margins, in a world of uncertainty with a possible recession looming about. The latest victim goes to AMC Network's Shudder, the niche streaming platform for those horror aficionados who need that frightful fix.
Thinking about everyone over at @Shudder as news of unfortunate AMC layoffs fills my feed. The streamer has been a thoughtful champion for all types of horror and creative filmmakers, and we are grateful to those at Shudder who have put their support behind @80sHorrorDoc.

— David Weiner 📼 😷 (@TikiAmbassador) December 9, 2022
It's ironic that a platform like Shudder, that's made for thrills and chills, is going through such a scary time itself. Although not completely shut down, this genre based streaming service is yet another company to face layoffs on the eve of potential recession. That's something to be horrified by.
James Dolan, CEO of AMC parent company MSG Entertainment, mentioned this during a staff memo on Tuesday.
"It was our belief that cord cutting losses would be offset by gains in streaming. This has not been the case. We are primarily a content company and the mechanisms for the monetization of content are in disarray," He eventually went on to add, "We have directed the executive leadership of AMC Networks to undergo significant cutbacks in operations. These will include a large-scale layoff as well as cuts to every operating area of AMC Networks."
With other competing platforms such as Hulu, HBO MAX, etc. There's not enough interest in a niche streamer dedicated to horror. However, AMC has no plans to remove Shudder as a service, at least not yet. Shudder is the home to various films, series, and documentaries such as the venerable Search for Darkness superdocs. At Shudder, there is something for everyone who is a fan of the horror genre. Best wishes for those affected by the layoffs.
RIP Kirstie Alley
Recently, we lost B movie Director, Albert Pyun so now, and sadly, another one bites the dust.
Actress Kirstie Alley has died of complications from colon cancer at the age of 71. Although Alley was mostly known from the NBC television sitcom Cheers and her role opposite John Travolta in the Look Who's Talking films, it was her breakout role in the spectacular sequel, Star Trek The Wrath of Khan, that introduced the actress into the spotlight as Vulcan Lt. Saavik. Kirstie was known for being outspoken as proven when going at it with others on social media, her support for the infamous former President Donald Trump during the 2016 election.When Comedian George Lopez mocked Alley for her weight, she clapped back by calling him "Jorge" and doubled down by telling him to give his ex-wife back her Kidney.After Lopez received his then wife's Kidney, he "reciprocated" by having an affair with another woman. *ahem*
"Don't worry about George's comments...just remember what happens to the big bad, drunk woolf...falls in a boiling pot of vodka.Piggy laughs"
Not too long ago, Alley admitted she had a crush on actor Jamie Foxx, and during her struggle with weight gain, she became the spokesperson for Jenny Craig.
What's interesting, her character Saavik was originally intended to appear in Star Trek VI: The Undiscovered Country, which would have revealed her as the traitor to the Federation, as opposed to what was given due to a set of unfortunate circumstances, as Saavik was dropped from the final Original Star Trek sequel, and Valeris was created after Kirstie refused to reprise the role that made her famous. Kirstie was striking with her bright eyes and curvaceous figure, so attractive, that in her prime, she could convince me to join the Church of Scientology just to hook up with her..okay, that's an exaggeration of course. Condolences to her surviving family members, and although I don't own a bar like Sam, I will pour one for you Kirst. "Cheers!"
That's a Wrap!