Pop Topix' Weekly Wrap-up: 6/10/22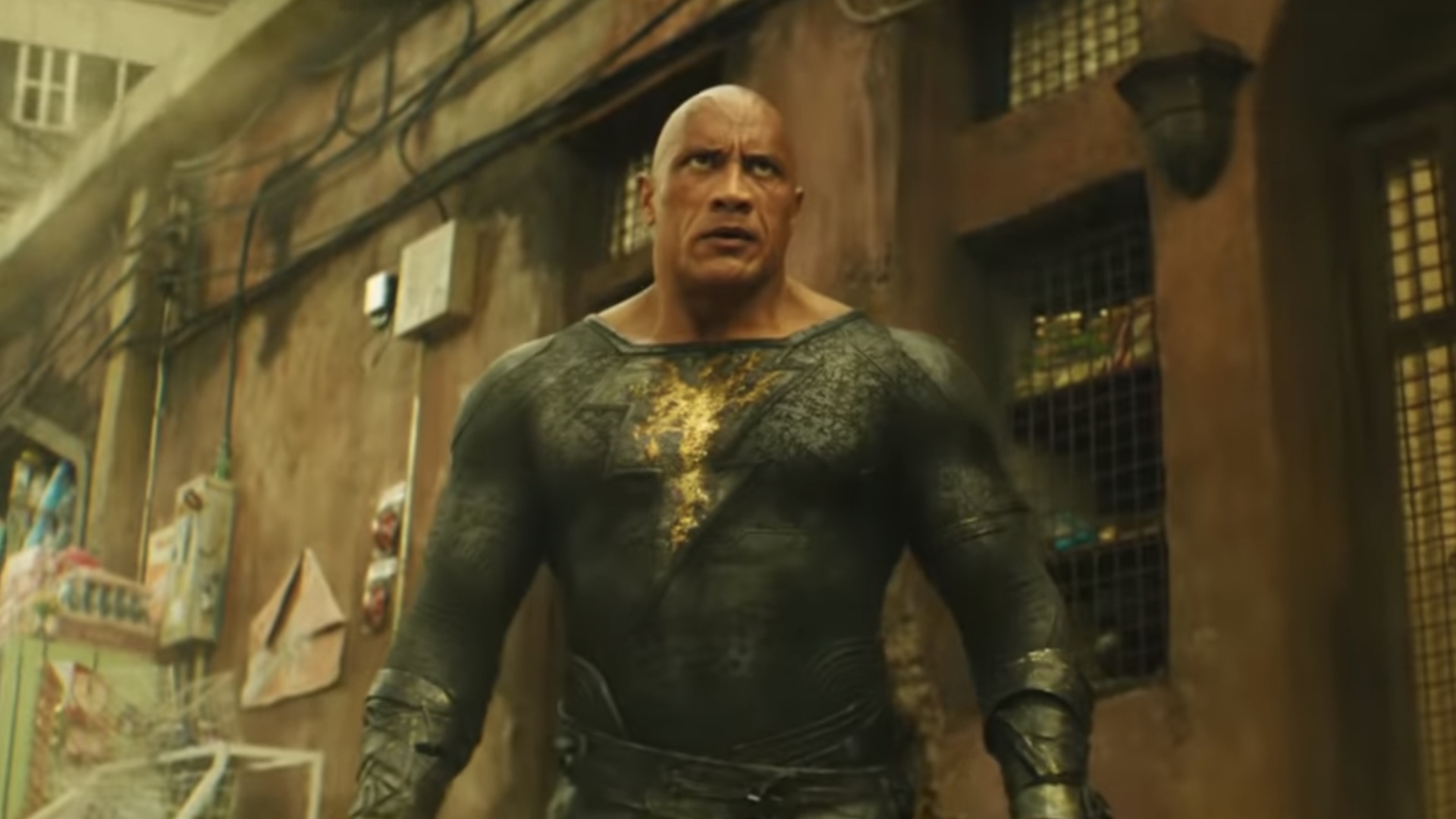 Welcome to another segment if Pop Topix, Weekly Wrap where I list the biggest news of the week in Pop culture! Cause as the late great Prince would say, "
life it ain't real funky
Teaser Trailer: Black Adam
It's what you all or rather, some have been waiting for! The Dwayne "Rock "Johnson starred project has finally dropped a reveal trailer.
After 5,000 years of being imprisoned, the Wizard's first "champion " who was bestowed with the almighty powers of the ancient gods Black Adam (like SHAZAM) is freed from his tomb and ready to unleash his own brand of justice on the modern world.
I can tell that Adam's narrative is a "heroes' journey" trope that changes his mind about lethally disposing villains and when you throw in additional characters like Pierce Brosnan as Doctor Fate, Atom Smasher, Cyclone, and Hawkman, Black Adam might serve as a tentpole for a Justice Society of America franchise. Critiques aside, it looks promising however I would love a cameo from the "Big red cheese!"
Black Adam arrives this October only in theaters.
Madonna Biopic: Will Julia Garner be the "Lucky star?"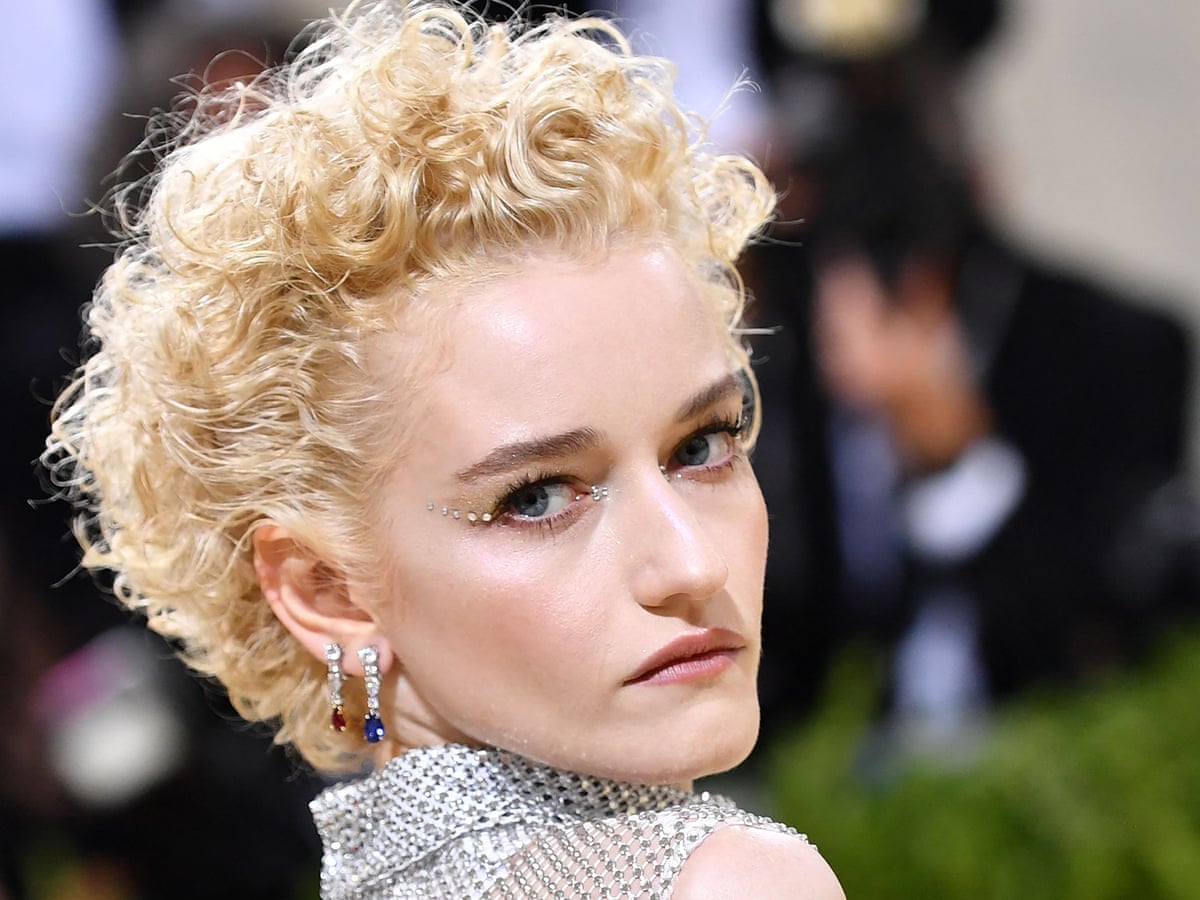 Hot from her excellent role as Ozark's Ruth Langmore, actress Julua Gardner, is in the running to star as Singer, Songwriter and provocateur Madonna. Previously there have been other contenders, considered to play the Madonna directed biopic: Black Midsommner and Widow's Florence Pugh, and Euphoria's Alexa Demie to name a few.
The mad Madge, movie is being produced by Universal Pictures that will follow the 80's pop culture icon from her "early days" and throughout her rise to fame. Which she hopes the movie will convey her "incredible journey" as an artist "trying to make her way in this world."
If there's one inquiry I have about this project, will it include a scene from Madonna and Tupac Shakur's not so secret fling, which he ended because of his black symbolism? Questions, questions. While I'm no fan of Madonna for several reasons, I have faith in Garner should she snag the part, and the petite actress can pull it off, and possibly "garnering " an Oscar! See what I just did there?
Call of Duty MW2 reveal
Already tired of playing Vanguard? Well, I am.
But here's some good news! Activision Blizzard has now released the "long awaited " trailer for Modern Warfare 2, the follow-up to 2019's Call of Duty game which is a reboot of the 2007 Infinity Ward developed shooter, which made Activision billions of dollars and as a way of expressing their gratitude to Infinity Ward, Activision and the notorious Bobby Kotick fucked the developer over royally. "No Vaseline!!" As for the trailer, it's the same cliché riddled with Hollywood action followed by a mash-up of rap and Metallica's "Wherever I Roam."
Um, yeah.
Midnight Suns Trailer
And speaking of the infamous Thrash Metal band, Master of Puppets can be heard during Marvel's upcoming tactical strategy game, Midnight Suns featuring Spider-Man, Blade, Wolverine and a possessed Hulk and Venom. Not the game I expected nor anticipated; however, it just might be fun. As an Xbox Game pass release at least.
No Joke! Joker sequel gets greenlit...
Just when you thought you seen the last of Joker, Director Todd Phillips had posted on Instagram, which is confirmed that the sequel to 2019's hit based on the notorious Antihero is in the works with the ambiguous cover of the script, titled "Joker: Folie à Deux" which in French, means..uh, I have the slightest ideal other than "Deux" means two, as in "sequel!"
To further dismay any thoughts about this being a hearsay rumor, actor Joaquin Phoenix who starred as the titular character is seen reading the screenplay from Phillip's post.
Why I don't really see a need for another Joker film which worried best as a one off, I can't fault Warner Brothers nor Phoenix as the film not only garnered several accolades, but even earned two Oscar wins, one including Joaquin as best actor.
....While Sony's The Last of Us gets an upgrade...again. 🙄
Now that the current gen consoles have arrived, well for those who can snag one, Sony and Naughty Dog will release yet another "remake" based on the first Last of Us which will arrive this September for both PlayStation 5 and PC.
That features "new AI and refreshed combat. The effects and exploration have been enhanced as well. The team is harnessing 3D audio and the Dual Sense controller's adaptive triggers and haptic feedback."
Hmm, I played the PS3 version, then purchased the PS4 "upgrade" and that's where it ends for me. A fresh coat of paint is not enough to have me purchase another LoU game.
At least Capcom was smart to remake their Resident Evil games from the ground up and not just "pretty graphics." So, for me, it's a hard pass by default as Sony is seriously beating that dead horse. Fool me once, shame on you, fool me twice, that's not cool.
In other news,
Marvel plans to bring a new team of (anti)heroes, called Thunderbolts to the big screen!
After witnessing how DC can make a good ensemble movie based on rogue characters, as in James Gunn's Suicide Squad, the house of "running out of ideas" Marvel Studios/Disney wants to develop a movie based on the Thunderbolts comic.
With Director Jake Schreier onboard as well as writer Eric Pearson, who was responsible for 2021's Black Widow script. Already I'm feeling the "optimism."🙄
This movie has been in speculation for over a year ago after the events from Disney Plus' Falcon and the Winter Soldier after the sneaky Contessa Valentina Allegra de Fontaine (played by Julia Louis-Dreyfus) showed up and not to mention Baron Zemo who in the Thunderbolts comic, was the leader of the antihero Supergroup.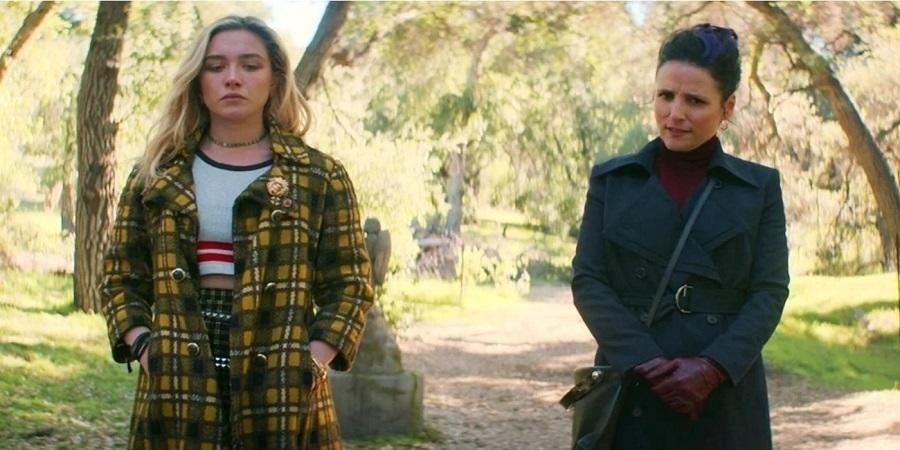 More than likely, Dreyfus will supervise the team as a female counterpart to the MCU's Nick Fury or DCEU's Amanda Waller, with Zemo as the field commander while other potential characters such as Yelena Belova, Taskmaster, Ghost, (Ant-Man and the Wasp) John Walker/US Agent, and just maybe Tim Roth's Emil Blonsky/Abomination from 2008's Incredible Hulk. Perhaps Jeremy Renner can reprise his role as Ronin?? Anyhoo, Schreier is known for directing music videos for Chance the Rapper, Kanye West, and Haim. But hey, if it worked for Zac Snyder and David Fincher...
Dumpster fire trailer of the Week: Netflix's Resident Evil series!
And that's a wrap!
Sources: Various