Pop Topix Weekly Wrap 9/3/21
And now its time for the News, Skews and Reviews of the week ending in 9/3/21, Pop Topix!
Director Patty Jenkins lambasted films that are being released via streaming services by calling them "fake."
The "Wonder Woman 1984" Director pulled no punches when voicing her opinions about the future of Cinema during a CinemaCon panel, about her disdain for films originally produced for theatrical release, only to make their way to streaming platforms such as Netflix, Amazon and especially, HBO MAX where Wonder Woman 1984 debuted in December 2020 as opposed to theaters due to the Covid pandemic.
"Aren't you seeing it? All the films that streaming services are putting out, I'm sorry, they look like fake movies to me," "I don't hear about them; I don't read about them. It's not working as a model for establishing legendary greatness." Jenkins further elaborated to a reporter:
"I don't think ['Wonder Woman 1984'] plays the same on streaming, ever," she continued before adding, "I'm not a fan of day-and-date and I hope to avoid it forever." "I wouldn't make a movie there or any streaming service with those terms," she said. "It's hard to market a movie when it has a limited run."
Jenkins previous film based on the DC Superheroine, "Wonder Woman," scored $822 million worldwide in 2017. "I make movies for the big-screen experience," said Jenkins at the convention.
Its somewhat a bit of sour grapes as WW84 was considered a critical flop and perhaps the most disappointing film of 2020. If there's one thing, I can say about the streaming services such as HBO Max is that it saved me a lot of time, frustration and especially money when watching poorly made films such as this and a few others Army of the Dead and Mortal Kombat. Jus sayin, Patty.
"What is, Michael Richards, you're fired!"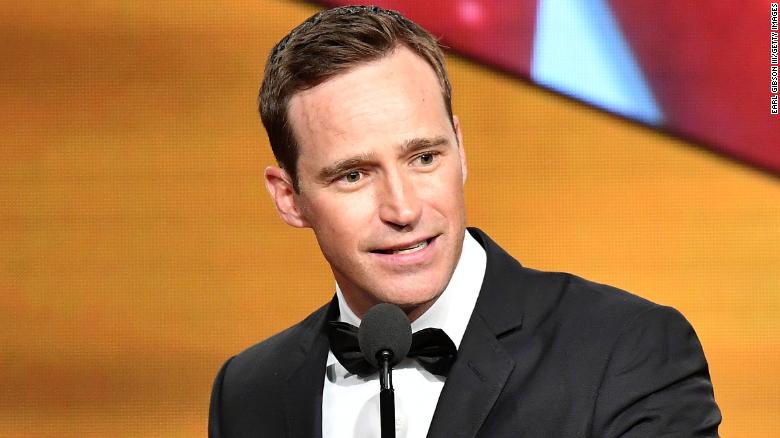 So, who didn't see this one coming? After my previous reporting of Executive producer and selected Alex Trebek's replacement host of
Jeopardy!
, Michael Richards' scandal, two weeks later, he has been
removed
from his role as Producer for both Sony Television's Jeopardy and wheel of fortune for offensive comments, now unearthed that he made from an old podcast- The Randumb Show. The news was announced to the shows' staff via memo by Sony Picture Televisión's Senior Vice President of Global Licensing Suzanne Prete, who said; "We had hoped that when Mike stepped down from the host position at Jeopardy! it would have minimized the disruption and internal difficulties we have all experienced these last few weeks, that clearly has not happened."
Richards' executive producer roles will be filled by Michael Davies on an interim basis of rival gameshow, Who Wants to Be a Millionaire. If you ask me, Sony Television was more than aware of Richards' racist and sexist comments as they were aware of his controversies behind The Price is Right. Now that everything came to light, that's when they took the "initiative" to remove Richards from his responsibilities altogether. Oh, the hypocrisy off it all.
And while we're on the topic of sony…
Sony's Horizon Forbidden West PS5 Upgrade Strategy is yet another example of failed policies.
The upcoming sequel based on the popular game Horizon: Zero Dawn, originally developed and released for the Playstation 4, Horizon: Forbidden West will not extend a free upgrade from PS4 to PS5 on its standard or special editions, and worse, you can't even pay to upgrade from a standard edition to one that does include the PS5 version!
Forbidden West will be getting separate PS4 and PS5 versions of the same game playable on their respective consoles, sans the option of receiving any visual and performance upgrades. On the game's FAQ page under the headline "Can I upgrade my PS4 version to the PS5 version?", it was revealed that both Standard and Special editions of the game will come with no "dual entitlement".
For a much higher price, Dual Entitlement will be included in the Digital Deluxe, Collector's, or Regalla Editions, however, they are entirely separate, full-game purchases. Unlike other PS5 games such as Ghost of Tsushima: Director's Cut, there is no less expensive upgrade, either as Sony further homed in on the subject by adding: "There are no plans for an update offer from standard to digital deluxe edition at this time," reads the FAQ.
This is one of the many reasons why I am thankful that Sony does not have a monopoly on the gaming market as their competition Microsoft's
Xbox offers free upgrades
to many of their titles. Sony may have the more exclusives, but their business practices along with scarcity issues may put a dent into their PlayStation division that's unless you count out the most devoted of the PlayStation user base.
Now let's see whether or not Sony can do some damage control during their upcoming 40-minute sales pitch, called the "PlayStation Showcase" slated for September 9th.
"Again, with the Sony news, Stalks?!?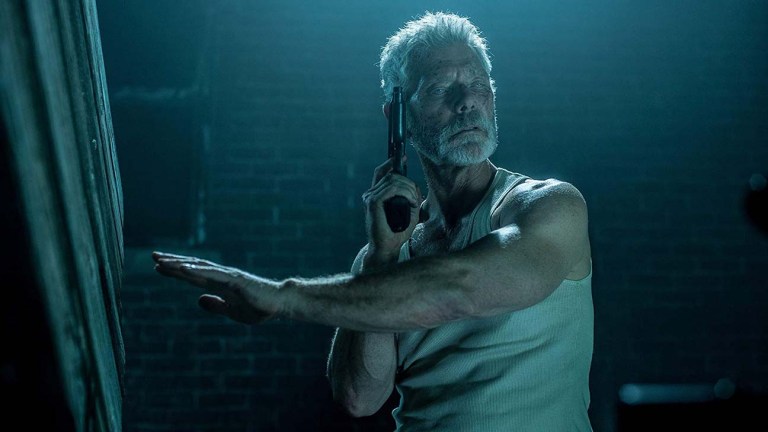 Sony Pictures' sequel, Don't Breathe 2 is now released for those who refused to watch it on the big screen, can now see it on the "other big screen" as in streaming it through your 65' LED Smart TV!
In the follow up to 2016's "
Don't Breathe
", our villain now turned "Antihero" an aging blind Navy Seal veteran Norman Nordstrom lives in solace with an 11-year-old Phoenix who he refers to her as his "daughter" in a Detroit suburb. But when their quiet existence is shattered by a group of kidnappers, "Stormin Norman" abandons the "Quiet Place" and goes after the thugs! The premise is a weird turnaround as in the villain from the first film becomes, the "hero", a trope that was codified during 1991's
Terminator 2
. As much as I like Stephen Lang and the first Don't Breathe because of its nuanced approach to thrillers, I'm a bit on the fence with this sequel as there should not have been a follow up, but hey, "Money talks" that's why Stallone came out of "retirement" to make the horrible
Rambo: Last Blood
whose plot involved, a kidnapped girl, with a discharged Veteran, Johnny Rambo to the rescue! There is a redemption arc to this sequel and a creative kill count, (As with
Last Blood
) but I would recommend watching it at your own discretion, as it's riddled with cliches and predictable outcomes. "Your mileage may vary".
And that's all he wrote!
Looks like a pissed off gamer, taking his frustrations out on a Sony employer for not having a low cost upgrade for Horizon West.😆