Pop Topix:Marvel Phase Four tidbits and recations!
It's another week for the biggest tidbits of Marvel's Phase Four and with the San Diego Comic Con in tow, let's get to it!
Black Widow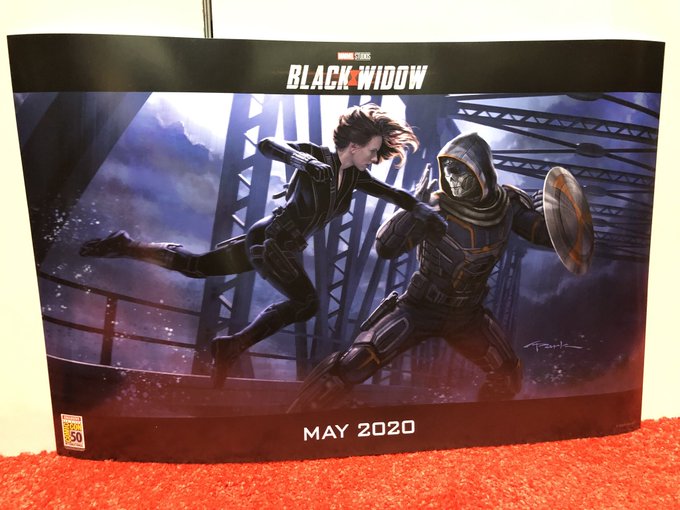 The Black Widow Movie will include as mentioned, will include Taskmaster as the main baddie along with David Harbour of
Stranger Things
and
Hellboy
*Ahem* will make his MCU debut as Red Guardian, y'know the Russian answer to Captain America? The film is of course a prequel because, "Spoiler Alert", Natasha has bitten the dust, "da"!
Shang Chi and the Legend of Ten Rings
Okay, it seems as if Marvel is making up for their mistakes, as the subtitle "Ten Rings" will include a real Mandarin and not some English actor named "Trevor"! Tony Leung is cast as Mandarin and Simu Liu. I'm looking forward to this no doubt.
Well aside from this taking place after the events of ENDGAME, the Disney Plus streaming series will include a grown-up Monica Rambeau. (More than likely, she'll be introduced as "Photon".)
Unless she's playing the other "OG Captain Marvel", I'm not too excited, however, Wanda will be showing up in a future Doctor Strange Movie that will be more focused on Horror. Still rated PG-13, but I'm good with that.
Hawkeye gets his own series.
Ugh!!! Of all the cool characters from the MCU, Hawkeye?? Jeebsus, I rather watch a Valkyrie and Korg series than Clint Barton and Katy. I would rather see a Taskmaster or Moon Knight series get lit, seriously, who really cares about Hawkeye??
Falcon and The Winter Soldier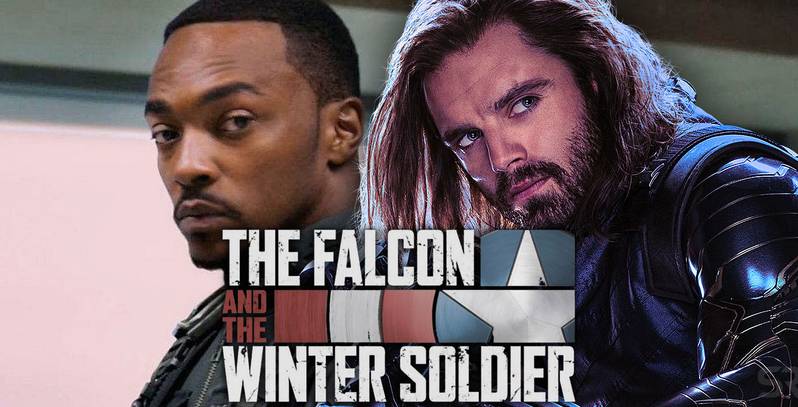 Slated for Fall of 2020, the new dynamic duo will go up against Baron Zemo. Noice!
But will Falcon wear the Cap costume or just politely rescinds Steve Rogers' offer?
After watching Netflix's Point Blank, featuring both Grillo and Anthony Mackie, I sincerely hope that Marvel/Disney can bring Frank Grillo back as Crossbones, make him a villain or change it up by him becoming an Antihero. Either way, this is the series i'm mostly looking forward to from Disney's streaming service.
Thor Love and Thunder
Well, female empowerment is the big thing, and how else can you express it, than having a female Thor! Yes, Natalie Portman will reprise her role as Jane Foster, Thor's love interest, but this time, it will be her wielding the mighty hammer! There will be reactions from both sides as Disney continues their push for diversity! Oh, and Taika Waititi will return as Director. Look for it in 2021!
Now for the not so good news..
Blade is back! However….
In a public Marvel conference panel, Studio H, it was revealed that a Blade reboot is in the works. But here's the clincher, actor Mahershala Ali of Moonlight, Driving Ms Daise…er, I meant "Green Book" and HBO's True Detective Season 3! I was hoping that Wesley Snipes would get the chance to reprise his role as the iconic Vampire Hunter, whose film was responsible for kickstarting the Marvel Cinematic Universe as we all know.
Although Marvel Studios Head Honcho Kevin Feige acknowledges Snipes' contributions, he mentioned that the two-time Oscar winner called the studio after winning the Oscar for best actor in Green Book. "When Marhershala calls, you answer," Feige said. At the meeting, Ali came right out and said that he wanted to do Blade. While I'm sure Ali will do a good job as Blade, I prefer an actor who is a practitioner of martial arts like Snipes or can become an expert as with Keanu Reeves. (Matrix, John Wick) Ali is also known for his work on Netflix's Luke Cage and Battle Angel Alita, so it's not his first attempt at Comic based projects. Good for him, sad for Wesley and his fans. (Myself, included.) At 56/ Is Snipes too old? Well, why is Sly still playing Rambo
And now to switch gears, I present to you, Ollie's "Pick o' the Litterbox"!
Ollie: Oi, you fookers! Here's a trailer for a Movie adaptation based on Andrew Lloyd Webber's long running Musical, "Cats" has dropped..like catshit, and likewise, it fooking stinks!
"Meow" and fuck you!
Well, that's it for today's Pop Topix. For more news and reviews, please subscribe otherwise, I'll have big mouth Ollie, keep you up all night with his howling, like he does with me!