Best of TV 2017 (Well, my picks anyway!)
As of recent, that well-acquainted medium known as Television has garner a tremendous amount of momentum to the extent of giving Movies a run for its money.
The competition has gone intense with highly acclaimed shows such as Game of Thrones, The Walking Dead and these examples are just from Cable Network television! Now that streaming services like Hulu, Amazon and of course Netflix has entered the ring with quality original programming, who really need to schlep to the local theater? TV is here to stay!
Here are my personal picks of 2017 in television be it series, one shot specials or even movies!
If it's made for the TV platform, you'll find 'em here!
The Punisher (Available through Netflix)
Where other Marvel based Netflix programs such as Iron Fist and The Defenders failed expectations, the latest entry featuring the titular Avenging angel of death, delivers!
With a major conspiracy angle being the center of the narrative, Marvel's Punisher is a damn good series and reinstate my faith in Netflix IP licensed programming.
You can check out my reviews
here
!
Ozark (Available through Netflix)
For those many who are still suffering from Breaking Bad withdrawal, look no further! Ozark is about a family forced to abandon the city life in Chicago and move deep into some low key town of Missouri due to rather unfortunate circumstances like say, a money laundering scheme gone very bad!!
And when I said, "low key", I'm referring to the lowlife backwater trailer trash that reside there and its seems that our "hero" Marty, has jumped out of frying pan and into the fire when his operations draws attention to a few shadier characters. Ozark throughout its first season, has its share of jaw-dropping surprises and with its dark comedic aesthetic and tone, fans of Breaking Bad and Fargo will no doubt, find themselves in familiar territory. The first episode's title-"Sugarwood" alone denotes how batshit this series really is!
Toys that made us Episode 4: G.I. Joe (Available through Netflix)
For you Joe enthusiasts here's a one-hour segment dedicated to America's Movable Fighting Man and Real American Hero! This episode told in documentary format, delivers answers to inquires;
Who really was behind the creation of G.I. Joe?
How did President Ronald Reagan become the inspiration behind G.I. Joe A Real American Hero?
What marketing corporation and some lil company called Marvel helped to create the ARAH series?
Were the Joes' helmets modeled after WW2 Nazi designs?
How G.I.Joe became more than just a toy but a pop culture icon?
Why was the ARAH toyline canceled in favor of interior products like Sgt.Savage?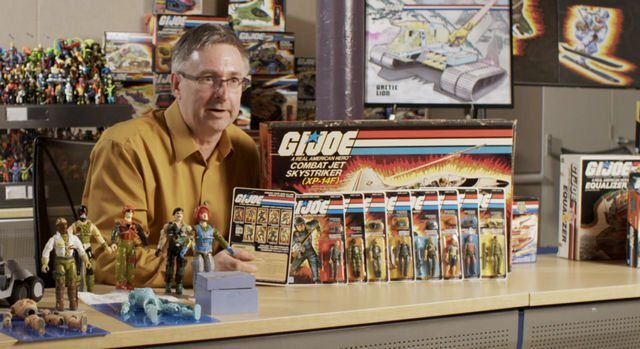 Part of this documentary formatted episode is told via archived footage and impressive reenactments. While the interviews between creators and contributors break no boundaries on how it all began. The Netflix limited series obviously saved the best for last as this episode stands out among the four.
Yo, Joe!
Robert Kirkman's History of Comics (Available through AMC Networks)
After exceptional documentaries based on Comic creators such as The Image Revolution and Batman and Bill, AMC, the network behind such hits as Breaking Bad and their once critical darling-The Walking Dead, has developed a series that lets you go behind the scenes within the comics industry!
Created by Robert Kirkman, (Yes, the Robert Kirkman!) History of Comics provides an in-depth retrospective of the struggles, success and scandals of the unsung heroes of pop culture.
The reenactment segments are told via various styles of storytelling animation complimented by the interviews of film, television celebrates and of course, the contributors themselves!
Mudbound (Available through Netflix)
What happens when you risk your life by fighting against the enemy in World War 2, only to return home to be unappreciated and treated as bad if not worse than the enemy overseas? Directed by Dee Rees, Mudbound tells an unabashed story of hardships within the segregated racist south of Mississippi and how Blacks who valiantly fought for this country are more mistreated at home than abroad.There are good performances throughout and despite a few tropes, Mudbound is another history lesson of America's horrific shame which in many ways, is still prominent today!
Now More Than Ever: The History of Chicago (Available through Netflix)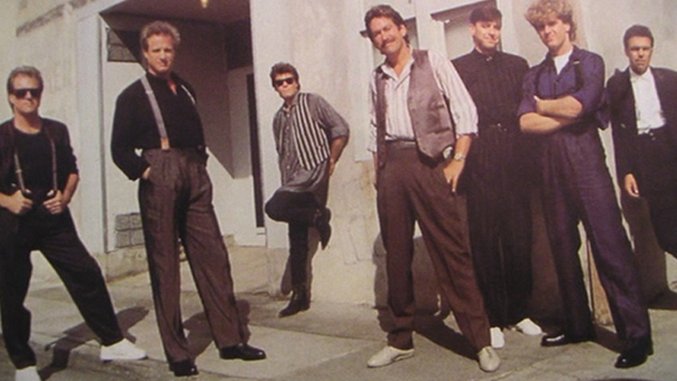 I'm not one for classic rock especially regarding 70's music which often comes off as either cheesy or ear inducing pain. However, there are a few rare exceptions that stand out as one of my favorites!
Formed in where else, the state of Chicago, this namesake band is groundbreaking if not highly influential thanks to poetic songwriting, merged with a fusion of rock and jazz, most notably horns!
This documentary gives further insight of the band, its rise to fame, unscrupulous business dealings, a shocking untimely death of one of its founders and their indoctrination into the Rock n Roll Hall of Fame!
There's the history behind many of Chicago's iconic songs and the archived footage of the band taking from a concert hall to a makeshift amphitheater on a secluded ranch.
And one of the more interesting segments of this "Rockdoc", goes to the Peter Cetera era and how his inflated ego led to a major fallout. Also, the idea of a once political charged rock n roll band of the times, performing mushy ballads, served as a primary example how creative differences can spiral way out of control.
This 2-hour documentary is well worth checking out whether you're a Chicago fan or love Rockumentaries!
My favorites:
Honorable Mentions:
Cyborg 009 vs Devilman (Netflix)
Crisis on Earth X (CW)
Ash Vs The Evil Dead Season 2 (Starz)
Versailles Season 2
The Crown season 2 (Netflix)

That's a wrap but lookout for the flip side of 2017 coming soon!